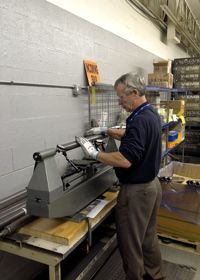 SQI is committed to meeting your quality challenges in the most cost-effective manner possible. Reworking a part or component is often the solution. With the opportunity to save millions of dollars by reworking and returning the usable product back into production is one way we work for you. We have the experience to evaluate your quality issues, help facilitate communication, make cost-effective recommendations, and implement the best possible solutions.
The value of reworking nonconforming product versus scrapping out and having to replace the stock at your customer is a quicker lower cost. The impact this will have on your customer will be minimal, especially when facing a potential line shut down.
Being able to avoid the proverbial "black eye," by utilizing a reputable company, coupled with experience and work ethics often not found in today's sorting & inspection companies is a bonus by itself.

Superior Quality, Inc.
Building 1
6690 Pine Ridge Court
Jenison, MI 49428

Superior Quality, Inc.
Inspection Facility
2081 Pine Ridge Drive
Jenison, MI 49428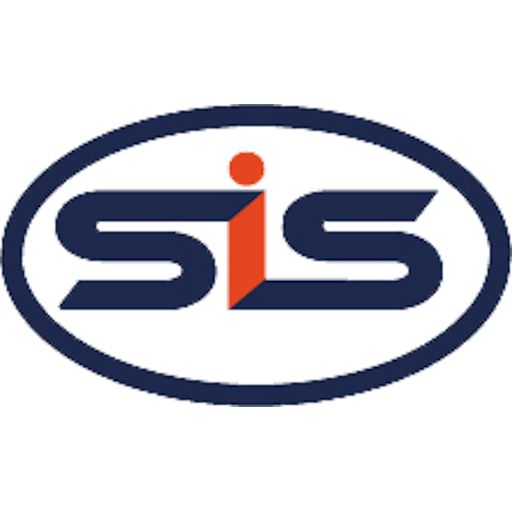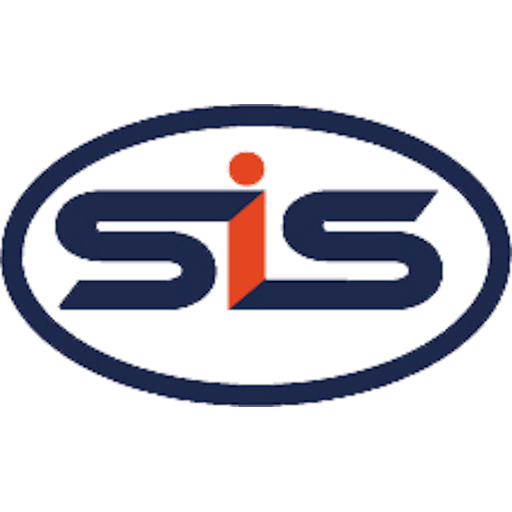 Superior Interior Systems
6724 Pine Ridge Court
Jenison, MI 49428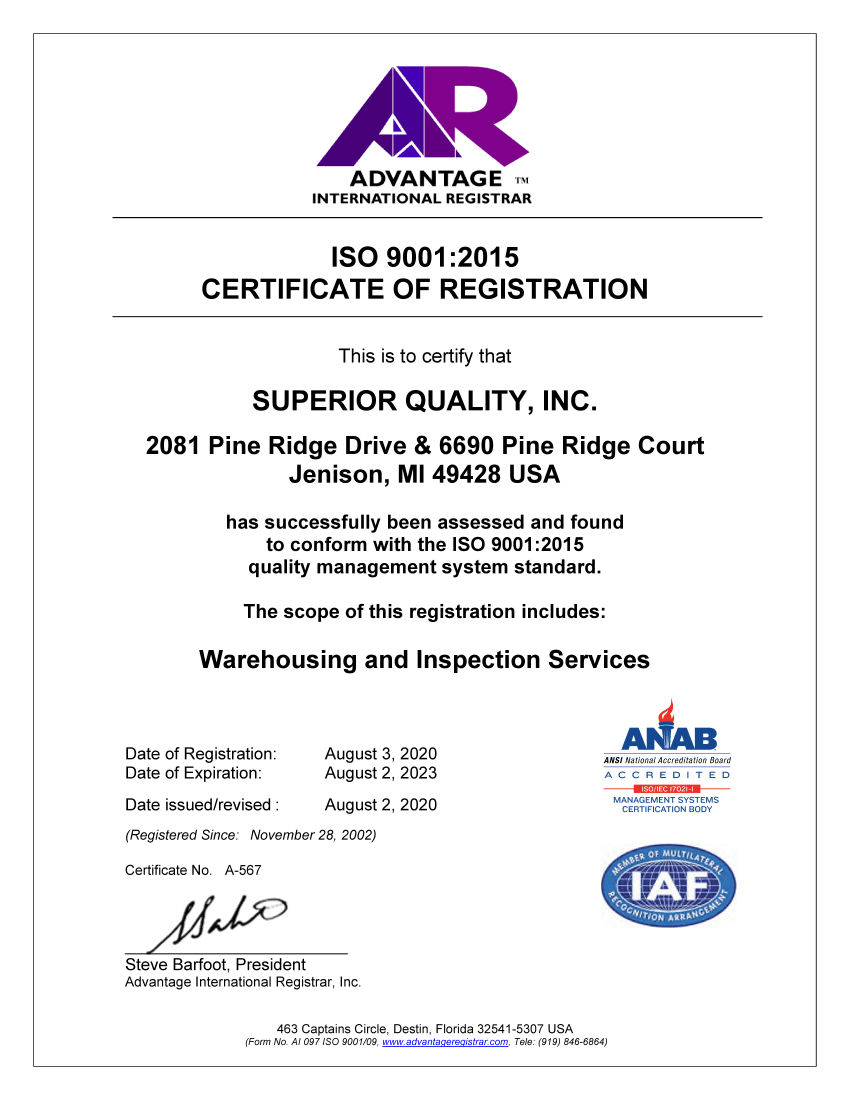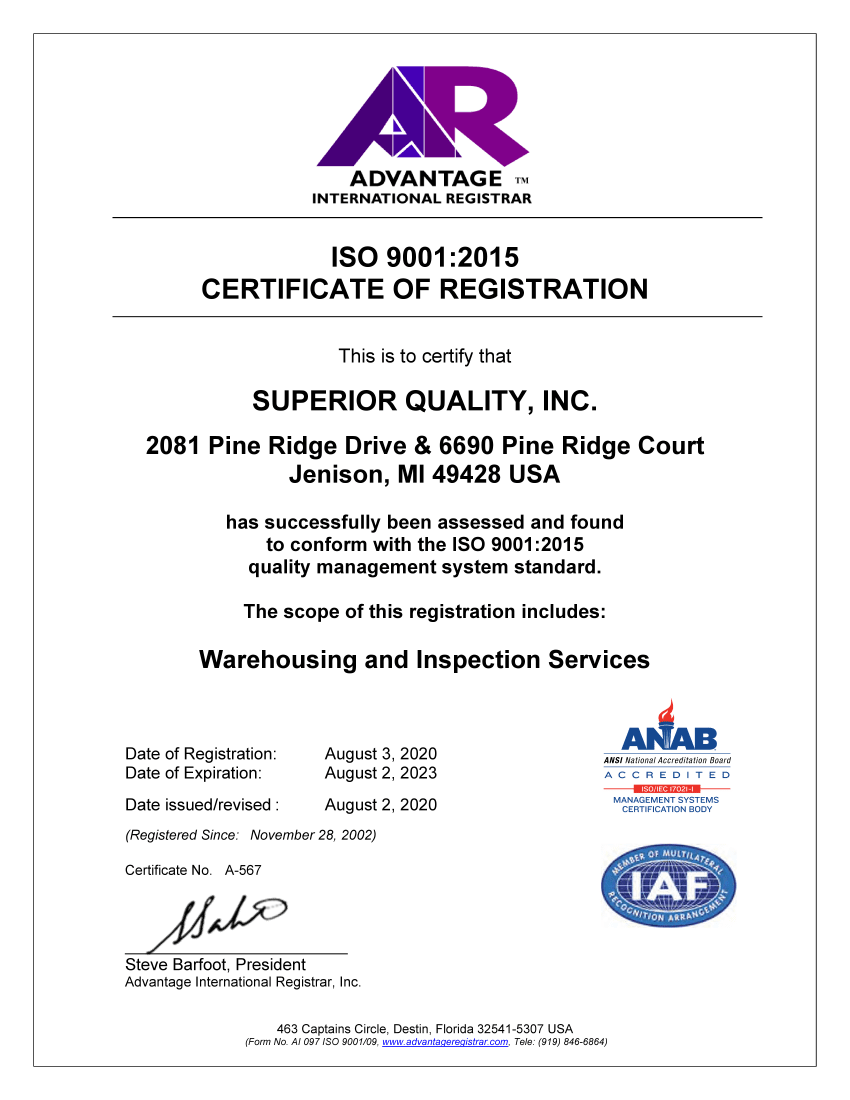 ISO 9001:2015 Certification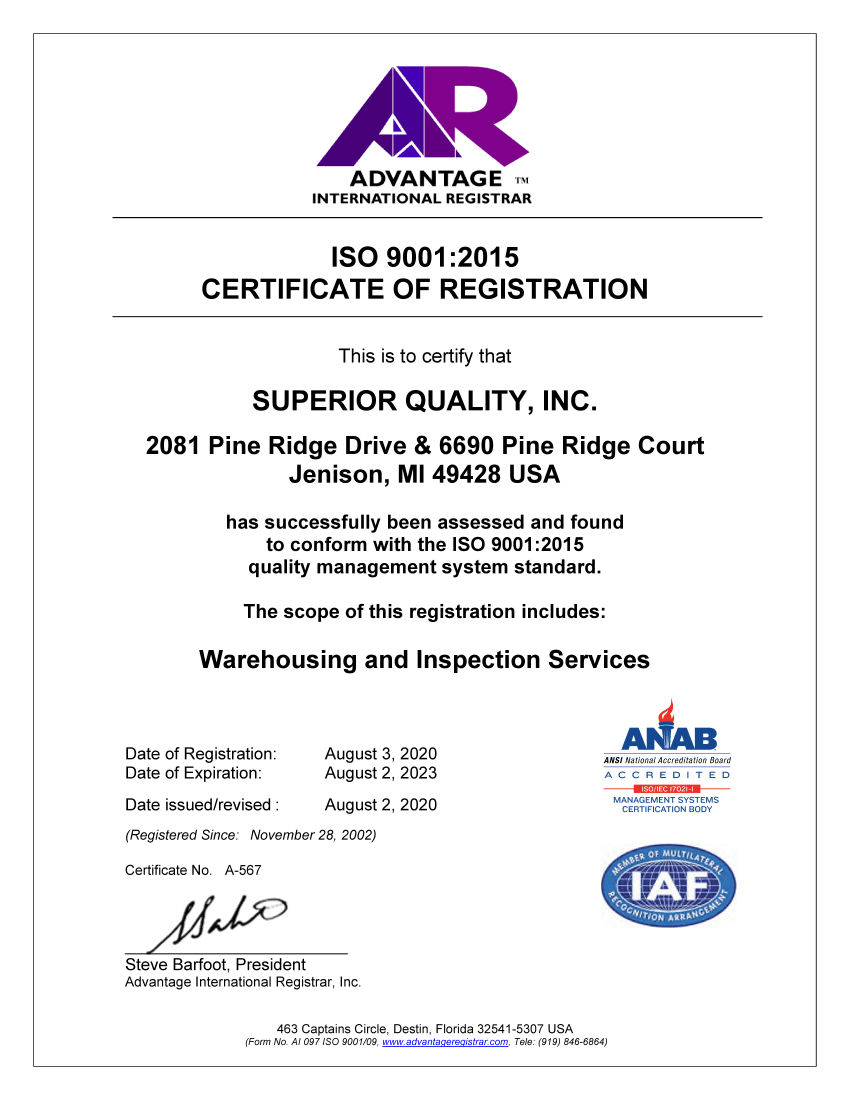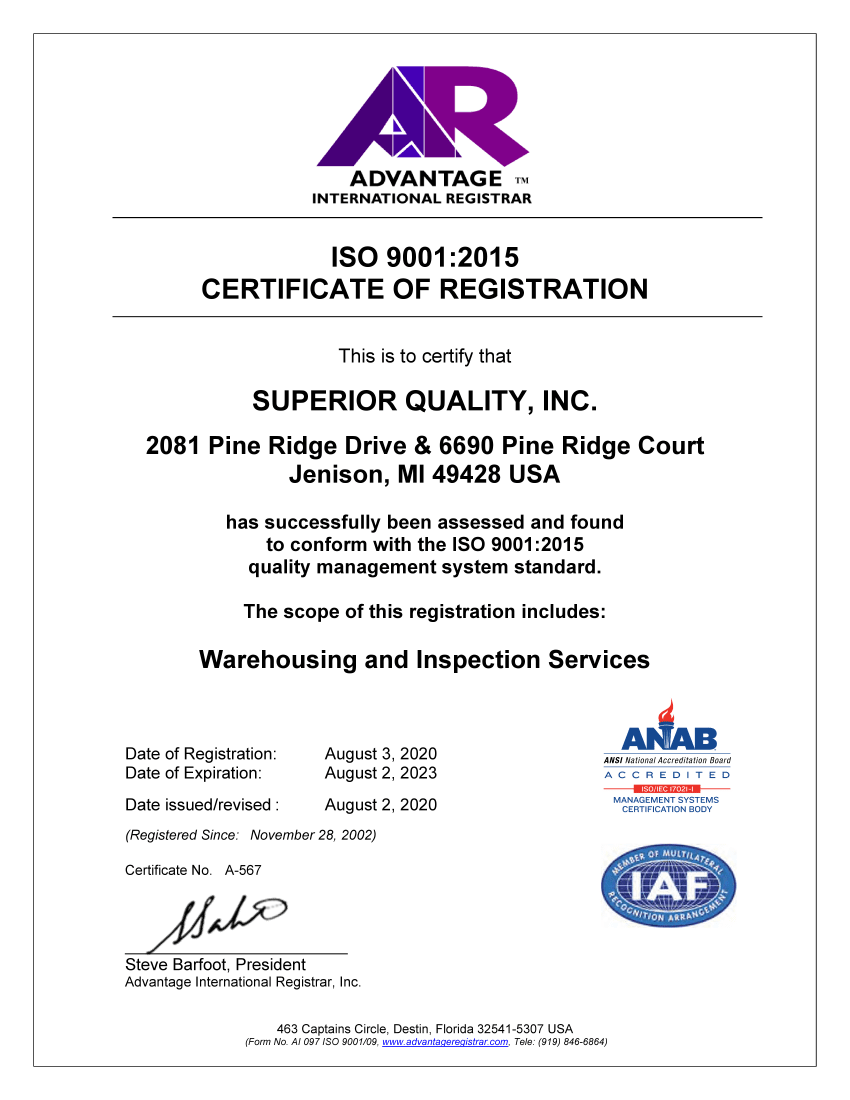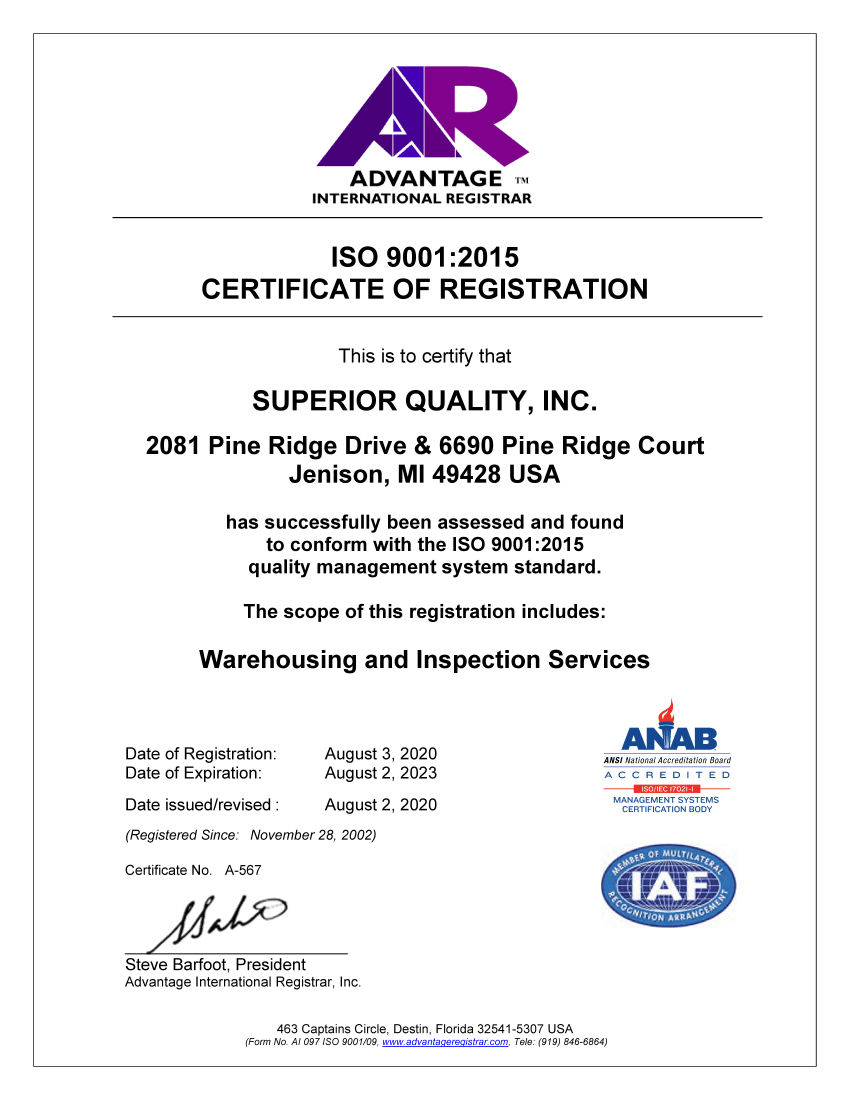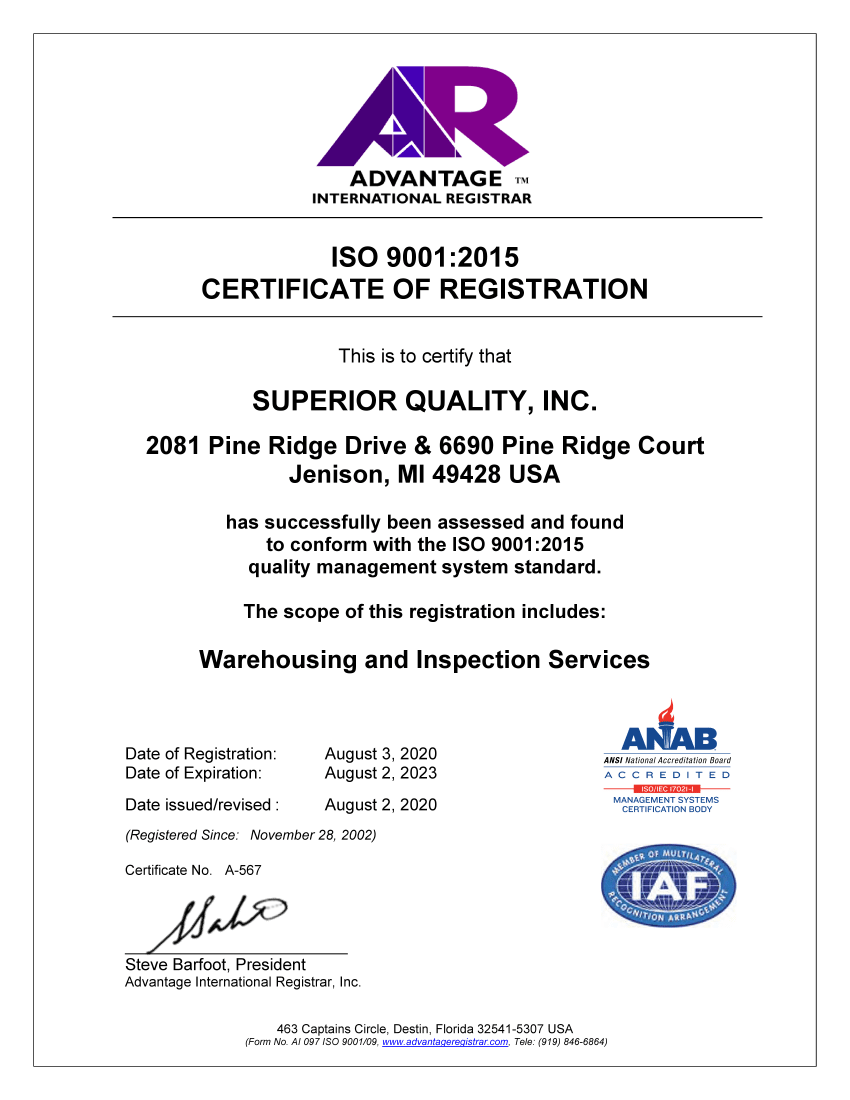 I am the Quality Manager for a leading producer of welded steel tubing. I have used Superior Quality's service for several years and have had nothing but positive results! SQI has been tasked with some pretty big jobs with little to NO notice and has performed outstandingly on all occasions. SQI has and always will be our first choice.
Superior Quality provides a great service wherever needed. They have effectively worked for us at our customer's facility as well as we have brought them into our own facility in Pennsylvania where they have provided an effective third-party inspection. The team at Superior Quality always provides good solutions while maximizing value for the service provided.
Superior Quality treats their employees are a top priority, to feel a sense of belonging from day one. Acting as a family, they want to create lifelong relationships to help us reach the highest levels of success. They highly value work-life balance and truly invest in their people. They have a strong but fun work culture.
I've worked with Kelly for many years, and he is very professional. He is detail-oriented and sets high expectations for his staff. He understands what needs to be accomplished ensures that the jobs are done to my expectations and on time, many times, jumping through hoops to meet our schedules.
Michigan Tier 1 Automotive Supplier
I would like to take an opportunity to offer a formal recommendation for Superior Quality, Inc. As a Supplier Development Engineer working for a Tier 1 automotive supplier, I have known the President of the company, Kelly Conley for approximately two years. I feel that his associates perform extremely well when we needed them to sort the product. The information they gathered and provided was easy to understand and readily available, and their pricing is very competitive."
There's always so much to do, but the team works well together, and there's always support nearby. Upper management regularly talks to employees one-on-one, and they're encouraging and regularly looking for ways to improve output. As a member of the team, you have the opportunity to build your leadership skills, and all team members can contribute to creating a good working atmosphere.