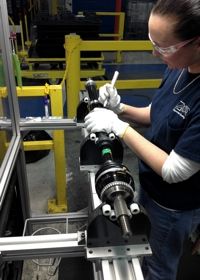 There are times in any business when you need a partner on your side to represent the quality of the product you are manufacturing and supplying to your customer. We can protect your reputation and profits with our cost-effective Customer Liaison Service.
We visit your customer, represent you and take care of all quality problems at your customer's plants. Before, during and after the visit we will contact you to give you up-to-date information regarding any situations that might have come up. This can cost far less than you might expect, given the expenses of airfare, hotels, car rentals, meals and the never thought about "time away from the office."
When you have to assign someone to visit a customer to investigate a quality issue, who takes their place at the office? Wouldn't their time be better spent trying to resolve the issue before any more suspect product leaves your dock?
"Superior Quality provides a great service wherever needed. They have effectively worked for us at our customer's facility as well as we have brought them into our own facility in Pennsylvania where they have provided effective third-party inspection. The team at Superior Quality always provides good solutions while maximizing value for the service provided."